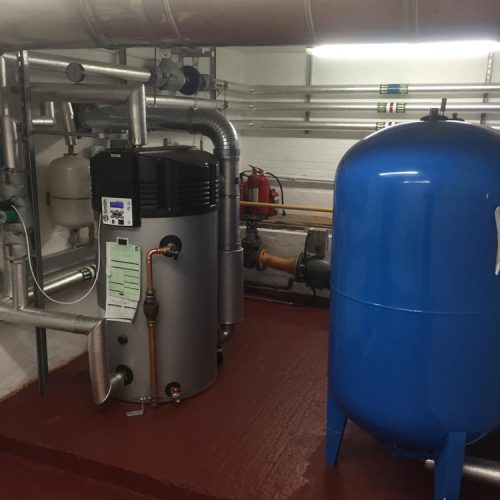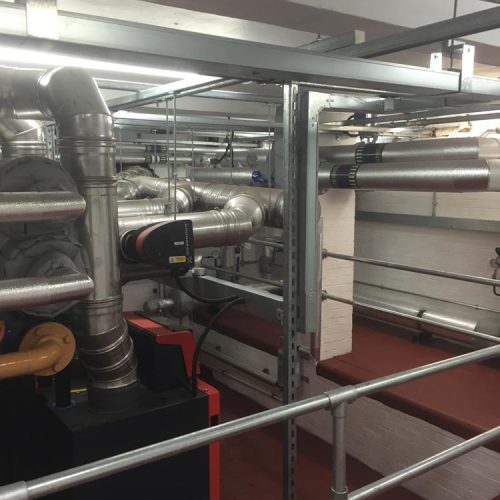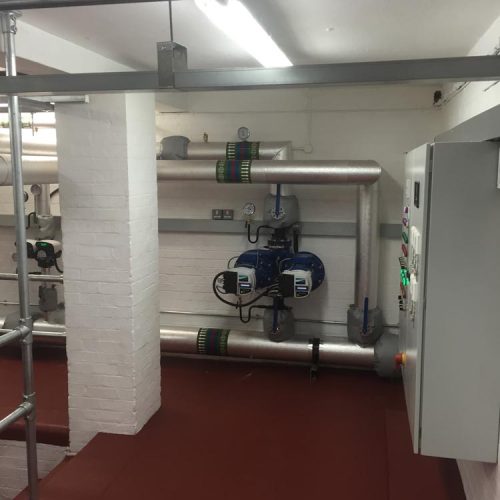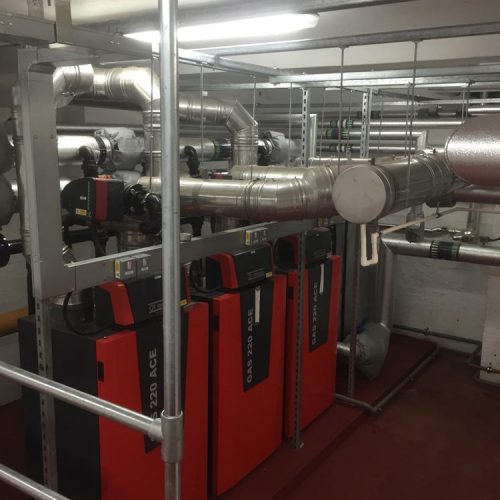 The heating and hot water plant contained in the existing Boiler Room at the school was at the end of its useful life and was in need of complete replacement. SJP Mechanical Services Ltd were commissioned to upgrade the plant to modern energy efficient equipment.
The works included the provision of three floor standing condensing boilers in a reverse return arrangement serving a low loss header. Two secondary variable temperature circuits were taken off the low loss header to serve all areas of the School.
The heating system was pressurised by means of a pressurisation unit with expansion vessels to take up system expansion. One gas-fired condensing hot water heaters were installed to supply all hot water outlets throughout the School. All circulating pumps were electronically speed controlled and the entire pipework system was insulated, and colour coded. A complete new Trend based control system was installed complete with a new control panel and wiring system. The heating system was thoroughly flushed out and the completed system dosed with a suitable corrosion inhibitor and biocide and the hot water system chlorinated.
The complete installation was commissioned, regulated and handed over to the school in full operating order.