Servicing
SJP Mechanical Services will carry out Planned Maintenance Programmes to comply with current legislation and good practice.
We can carry out a stock survey to ascertain the mechanical plant that requires servicing in order to comply with statutory and legal requirements.
Once a survey has been carried out, a programme of works (service schedule) will be put together to enable us to carry out the servicing of all mechanical plant. This will ensure that costs are kept to a minimum. Our costs are transparent and will be updated on a yearly basis when servicing is carried out.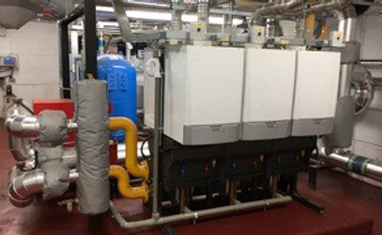 Remedial works
SJP Mechanical Services can carry out minor repairs on a day to day basis and we will also attend to emergencies within one hour of receiving a call out
With our access to national and local suppliers we will endeavour to carry out day to day repairs and more major repairs as promptly as possible.
Whether it is an emergency or a responsive call, SJP Mechanical Services Ltd will keep the workplace informed of all works to be carried out so as to cause as little disruption to staff as possible.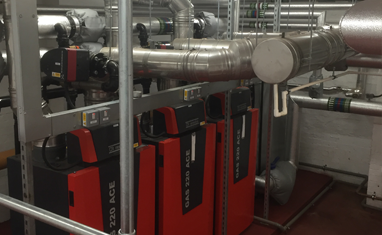 Installation
SJP Mechanical Services offers a full range of heating installation services, from a single boiler install to full plant room refurbishment, throughout London and surrounding areas.
Although a young company all our staff have a wide range of knowledge and extensive experience in the design and installation industry.
Clients have a dedicated person for each project, regular site visit are also carried out to ensure customer satisfaction.
On completion of a project an Operating & Maintenance Manual will be provided which will contain all the information required for safe operation and maintenance of equipment forming the new Boiler Room Plant.